Story
Diary
¿QUÉ ES PARDOS DRIFT PROJECT?

Con PARDOS DRIFT PROJECT queremos llevar al piloto Xavi Pardos a competir a uno de los mejores campeonatos de drift del mundo; El campeonato irlandés de drift que se disputará en Irlanda entre finales de marzo y agosto de 2020.
Para ello, su antiguo vehículo un Nissan 200sx será reformado por completo; se realizará un cambio de motor , la instalación de todos los elementos de seguridad pertinentes y las modificaciones necesarias para conseguir un coche competitivo.

También realizarán vídeos de seguimiento para difundir en Instagram tv y youtube para conseguir más sponsors y financiación del proyecto. Estos vídeos mostrarán cómo se construye y se prepara un coche de competición, pasando por todas sus fases y finalmente realizando un documental con todo el material obtenido, el resultado final y la experiencia vivida en Irlanda.


¿Cómo nace PARDOS DRIFT PROJECT ?

En marzo de 2018, invité a Xavi y Anna a comer en mi casa. Me confirmaron que su idea de ir a estudiar al extranjero era real y que su destino era Australia. Al terminar, Xavi me dijo: Ahora vuelvo. Y salió a la calle donde tenía aparcado su coche. Yo sabía que tenía pensado ir a estudiar fuera, pero nunca pensé que acabaría haciéndolo. En septiembre ya tenían el vuelo programado. Xavi, volvió con unos papeles, y me dijo: Toma, el coche es tuyo, te lo regalo. Me quedé parado, Xavi me regaló su nissan 200 sX, el coche con el que había competido y disfrutado tanto con el Drift y que le había acompañado durante años. Acepté quedarme el coche pensando en guardarselo y devolvérselo cuando volviera.
Llegó septiembre, el vuelo tenía la salida por la mañana estaba en el coche de camino al aeropuerto cuando de repente Xavi me llamó preguntándome donde estaba, que tenían que coger el vuelo ya. Me equivoqué de hora. Quise despedirme en el aeropuerto, pero no llegué a tiempo…
A partir de allí una idea me daba vueltas en la cabeza, quería devolverle el coche transformado en el coche que a él le gustaría para poder competir en el campeonato que él quería, el campeonato de drift de irlanda.
Y aquí empieza esta aventura...
Gerard Mallorquí

El piloto: Xavi Pardos

Después de varios años practicando, cuando por fin pudo hacerse con un buen coche, pese a las dificultades económicas, logró competir durante un año en el campeonato Open Slalom Drift en la categoría amateur consiguiendo buenos resultados y un podium, con un coche muy básico, totalmente de serie al que solo se le cambiaron las suspensiones.
Al finalizar el Campeonato Nacional, lo dejó todo y se fue a Australia a estudiar, sin dejar el Drift a un lado ha asistido a eventos del país dejando así muy claras sus ganas de seguir mejorando para volver a subir a los mandos de un coche de drift.
Disfrutó del campeonato irlandés en varias ocasiones como espectador, ahora le tocará competir.


Si quieres más información ponte en contacto con nosotros a través de: pardosdriftproject@gmail.com
Y te mandaremos el dosier del proyecto.
instragram: @pardosdriftproject

In March 2018, I invited Xavi and Anna to eat at my house. They confirmed that their idea of going abroad was real and that their destination was Australia. After finishing, Xavi said: I'll be right back. And he went out to the street where his car was parked. I knew he wanted to study abroad, but I never thought he would actually end up doing it. They had flights booked for September. Xavi came back with some papers, and said: Take the car, it's yours, it's my gift to you. I was lost for words, Xavi had given me his Nissan 200SX, the car he had competed with and enjoyed so much in the Drift and that had been with him for years. I agreed to take the car, thinking I'd keep it for him and return it when he got back.
September came, and the flight was leaving in the morning. I was in the car on the way to the airport when Xavi suddenly called asking where I was, that they were ready to get on the flight. I had got the time wrong. I wanted to say goodbye at the airport, but I didn't get there on time ...
From then on an idea began spinning in my head: I wanted to return the car transformed into the car that he would like for the competition he wanted to compete in, Ireland's drift championship.
And here is where this adventure begins ...

With the Pardos Drift Project we want to take the driver Xavi Pardos to compete in one of the best drift championships in the world: The Irish drift chamspionship to be held in Ireland between the end of March and August 2020.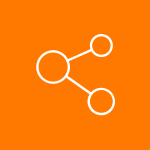 youtube.com/channel/uc96fszw9r7x9mhww3casrgq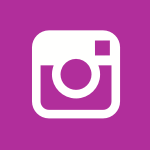 pardosdriftproject