Story
20. August 2022 gik en drøm i opfyldelde, da jeg blev nr. 3 AG til IRONMAN Kalmar og dermed kvalificerede mig til Verdensmesterskabet i Triathlon på KONA, Hawaii.

Drømmen er gået i opfyldelse, men kræver utrolig store omkostningerne i forbindelse med rejsen, overnatning, billeje, udstyr og opholdet i sig selv. Alt den hjælp og støtte jeg kan modtage vil blive modtaget med kyshånd og forhåbentlig få mig afsted på mit livs sportslige udfordring.
Sarah, hedder kvinden bag drømmen og jeg er en 40 årig kvinde, bosat i Hjortespring Herlev med min mand og mine dejlige børn – Tvillingerne Tristan og Victor på 5 år og lille Olivia på 1.5 år.

Drømmen om Hawaii blev skabt i 2014, hvor jeg for første gang stiftede bekendtskab med IRONMAN. På daværende tidspunkt den ultimative udfordring, som kun mennesker med særlige kræfter og egenskaber, var i stand til at gennemføre, tænkte jeg. Udfordringen blev et personligt projekt og allerede to år efter havde jeg gennemført 2 hele IRONMANs i København med flotte placeringer.

På daværende tidspunkt drømte både min mand og jeg om at stifte familie, men desværre var lægernes dom, at jeg ikke var i stand til at få børn, så længe jeg dyrkede en så ekstrem hård sport. Triathlon drømmen blev derfor sat på pause, hvilket var et kæmpe savn, som ramte utrolig hårdt psykisk.

I 2017 kom to dejlige tvillinge drenge til verdenen og efterfølgende forsøgte jeg at genoptage min triathlon drøm. Tiden og ressourcerne var en anden, for børnene var det vigtigste i min verden og mine sportslige drømme, måtte på ingen måde påvirke dem. Det lykkedes mig at gennemføre adskillige halve IRONMAN distancer, men da min sidste lille pige Olivia kom til verdenen i 2020, blev tiden for alvor knap. Samtidig valgte jeg nye karriere veje og startede i en spændende stilling i Novo Nordisk, så med 3 små børn, en ny karriere, et bredt netværk og en del træning, var tiden intensiveret.

Som kvinde tror jeg at man bliver en bedre mor, kone og udgave af sig selv, hvis man husker at pleje sig selv og give plads til sine drømme. JA, det kræver planlægning, struktur og prioriteringer og JA, det er ikke altid lige let. Men jeg tror mine børn får en bedre mor med overskud og energi, hvis jeg også husker mig selv. DERFOR tog jeg en beslutning – en sen nattetime til Hawaiifesten med klubben sidste år – at tilmelde mig til IRONMAN Kalmar i 2022 med drømmen om at kvalificere mig til Verdensmesterskaberne på Hawaii. En fuldstændig surrealitisk drøm, den ultimative drøm – men en drøm jeg var nødt til at følge. En drøm som på mange måder repræsenterer min fortid, min relation med min mand og alt det vi tror på – at alt er muligt, bare du tør tro på det.

Det sidste år har jeg med hjælp fra min træner Martin i Mtri, trænet målrettet og struktureret mod målet. Alle ydertimer er taget i brug, for drømmen er baseret på at træningen ikke finder sted mens de små er vågne – dvs inden 07 og efter 20. Det har været et puslespil og krævet planlægning, motivation og prioriteringer – og ofte har en løbetur på vej til fødselsdagen, været en del af regnskabet.
MEN 20. August 2020 lykkes drømmen som sagt og efter mange svære overvejelser, har vi valgt at drage afsted. Det bliver desværre uden de små og meget intensiveret grundet økonomien og fraværet fra børnene. Men vi kommer afsted og jeg er det lykkeligste menneske i denne verden. Jeg får lov at udleve den ultimative udfordring sammen med min kære mand, som støtter og elsker mig lige meget hvor tosset jeg er.

Jeg vil gøre mit bedste for at holde dig opdateret om min træningsproces og mine ups og downs på vejen til succes.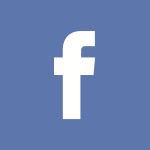 sarah.thorsen.756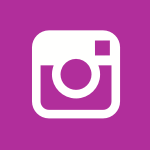 missthorsenstreit