Story
I september ble Bjarte Andersen
Norgesmester og Overall winner i bodybuilding, et av målene han har jobbet mot siden han fylte 16. Han ble tatt ut til landslaget for å representere Norge i Dubai under VM i November.

Jeg har delt de siste 8 årene med Bjarte, og fulgt han fra en ung mann som aldri mente han var bra nok, til mannen han er i dag. Jeg har aldri opplevd så mye viljestyrke, dedikasjon og målbevissthet i en og samme person. Det finnes ingen bedre til å representere Norge og hva vi har å by på!

Men veien dit er dyr, og etter å ha solgt både TV og PC er han fremdeles et stykke unna sluttsummen. Jeg håper derfor så mange som mulig ønsker å støtte Bjarte så han kan følge drømmen sin videre, og gjøre Norge like stolt som jeg er.

Eventuelle donasjoner og/eller hjelp med å dele innsamlingen på sosiale medier blir høyt verdsatt

This September Bjarte became the new Norwegian Bodybulding Champion and was chosen to represent Norway during worlds in Dubai.

I've spent the last 8 years with Bjarte and I've seen him grow from the young man who never believed he was good enough, to the man he is today. I've never seen such determination, selfdicipline and dedication packed in to one person!
There is noone better to represent Norway!
Unfortunately worlds will be expensive and after selling both TV and computer he is still lacking some funds to make this happen. We therefor hope you will help by Sharing or donating to help him become the next World Champion!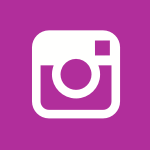 bjarteandersen